3 DECEMBER 2019
Dear Parents/Guardians
As I write this final letter of the year, I look out on a St Anne's campus as beautiful as ever but which is unusually quiet given the absence of our pupils. Academic staff have completed their marking of exams scripts, have entered pupils' marks into "the system" and will be attending their last staff meeting of the year this afternoon. This evening's staff end-of-year dinner provides staff with an opportunity to relax and socialise, as well as to bid farewell to Mrs Bridget Smith and Mr Rory Pennefather who retire from teaching after 20 and 24 years respectively.
While most of the teachers will be on holiday as from tomorrow, there are 13 of them who will be travelling to Johannesburg this week to assist the Independent Examinations Board (IEB) with marking of matric exam scripts. I was pleased with the disciplined and calm manner in which our Grade 12s went about writing their National Senior Certificate Examinations, the last of which was written on Friday. Their results are due to be announced on 7 January and we expect them to be particularly impressive.
The bulk of the Grade 12s took leave of St Anne's on Thursday and there have been many social media postings relating to their happy final celebrations. Earlier in the day, I attended Cowan House's end-of-year Prize Giving, and since then I have attended those of Clifton Nottingham Road and Laddsworth. These events juxtapositioned the excitement, and a little apprehension, of the Grade 12s as they brought their school careers to a close and prepared to enter the "world after school", with similar excitement and apprehension of the Grade 7s at these three schools as they transition from junior to senior school. I was delighted to interact with girls at these three schools who will be attending St Anne's next year, many of whom received significant recognition at their respective functions.
FINAL ASSEMBLY
At our Final Assembly on Friday morning, awards were made to pupils that covered areas of school activity such as academics, debating, drama, music, service and sport. The highlight of these awards was the announcement of an Honours Award for Service to Ariné de Villiers, our 2020 Deputy Head Girl,  in recognition of 275  hours of service to the school and broader community since Grade 8.
STAFFING
The following is a brief summary of recent and future staff changes:
Please refer to the accompanying introductions of four gentlemen who have recently joined our staff, namely Messrs Cyprian Makhaye and Selby Mthethwa (Security Guards), and Messrs Sibongiseni Ncobeni and Sabelo Ndlanzi (Grounds & Maintenance).
Mrs Brenda Sara (Head of Geography), Ms Julia Trodd (Geography), Mrs Clea Mofokeng (English) and Ms Kirsty Sanders (Physical Science), all of whom have been either part-time or temporary teachers this year, assume full-time, permanent posts as from the beginning of next year.
Mr Cheslyn Andrews moves to St Anne's from Bridge House in the Western Cape to head up our new Economics Department, Ms Ranji Padayachee (Accounting) moves from a full-time to a part-time position, and Ms Jenitha Raghoo (Life Sciences) will join us in April from Newcastle to take over from Ms Angela Theron who is relocating to East London.
Mr Robin Jones (Sport and EMS) will be returning to Maritzburg College towards the end of the First Term next year. I am delighted to announce that Ms Marcelle Keet, a former national hockey and water polo player, and currently a provincial and national hockey coach, will be replacing Mr Jones.
COMMUNICATOR APP
Ed-admin, the management software that we use to run our operations at St Anne's, has recently launched a free parent mobile app. The app merges two of our current communication platforms (the d6 Communicator and online Parent Portal) into one user-friendly mobile space. Features of this app include: access to reports, timetables, activities, a link to submit exeats as well as notifications, news, calendars, documentation and more. We will send out instructions on how to download the "Edana Parent Portal" app and relevant activation codes early in the new year.
SECURITY AUDIT
Earlier this year an extensive security audit of our general operations was conducted by an outside agency. One of the findings of the audit has lead us to redesign our car access stickers that are issued annually. The stickers will no longer include our name and therefore cannot be directly linked to the College. Stickers were available in the Houses at the end of term for girls to take home and pass on to parents. You are also welcome to collect a sticker from our Front Office. Please remove any old stickers from your vehicle windscreens and only display the 2020 sticker.
CLOSED WEEKEND
Please note that, in response to proposals from our senior pupils, the first weekend of the Third Term of 2020 will be a closed weekend for all residential boarders. This is a similar arrangement to the first weekend of the First Term.
To those families that will be observing Christmas, may it be a time of real blessing to you, and I wish all who are fortunate enough to go on holiday during the next few weeks, safe travelling. May 2020 be a year of significant personal growth for us all.
Kind regards
David Arguile
COLLEGE HEAD
"Here is my secret. It is very simple. It is only with the heart that one can see rightly; what is essential is invisible to the eye."  The Little Prince: Antoine de Saint Exupery
INTRODUCING NEW STAFF
CYPRIAN MAKHAYE, Security Guard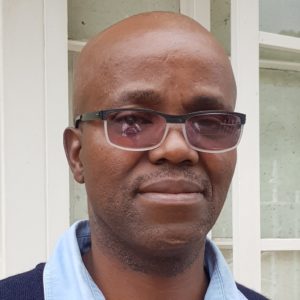 Cyprian's impressive CV boasts a range of previous work experience including Bronze Medal Peace Keeper under the United Nations, water purification, watermanship, landmine clearing and water drilling! Cyprian lives out near Henley Dam and is married with three children. His eldest daughter is studying Human Resources at TVET College, his younger daughter is in Grade 5 and his son in Grade R. Cyprian enjoys reading both Fiction and Law books, long-distant running as well as listening to a range of music, his favourites being orchestral, classical and reggae. He is proud to say that he has stood on the equator, however, his greatest achievement, of which he is most proud, is his contribution to the rescue of 60 individuals who had been captured by Rebels in the DRC.
SELBY MTHETHWA, Security Guard
Selby is originally from Empangeni in Zululand but moved to Pietermaritzburg for work. He has held positions in a number of local private security companies and gained much experience and knowledge as a result. In his spare time he enjoys mountain biking or weight training at the gym. He has enjoyed a warm welcome at St Anne's and is grateful for all the smiles he has already received at the front gate. Selby has five children, 3 boys and 2 girls, and is currently living in Sweetwaters.
SIBONGISENI NCOBENI, Grounds & Maintenance
Sibongiseni has been working part-time for one of our resident staff members and was delighted when a permanent position became available at the College. He is single and lives in Msunduze, Sweetwaters, where he spends his spare time playing soccer or reading. Sibongiseni enjoys his work and takes pride in keeping the grounds clean and tidy. He intends to become an expert in his field and would love to start his own company one day and be in a position to offer employment to others.
SABELO NDLANZI, Grounds & Maintenance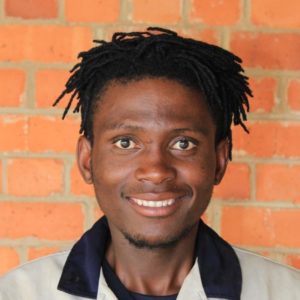 Sabelo hails from Escourt originally and is currently living in Sweetwaters. He is single without any dependants and enjoys playing soccer in his spare time. He considers himself to be hard-working, goal-orientated and is looking forwarded to gaining experience and learning more about his job. We welcome Sabelo and hope that he enjoys working at St Anne's.