12 FEBRUARY 2020
Dear Parents/Guardians
Having devoted my last letter to our beginning-of-year interhouse athletics event, I would now like to address a few matters that under normal circumstances would have been included in my first letter to you.
STAFF
I refer you to the accompanying introductions of our new staff members all of whom are valued additions to our St Anne's family.
This week we take leave of Mr Robin Jones who returns to Maritzburg College to take up the position of their Director of Hockey. We wish him well as he does so and thank him for his exceptional service during his short tenure at St Anne's. An introduction of Ms Marcelle Keet, who will replace Mr Jones after Half Term, will be included in my next letter, together with an introduction of Mrs Meg Meeding who is standing in for Mrs Robyn Dyer while she is on maternity leave. We wish Mrs Dyer well as she gives birth to the new addition to her family.
Congratulations to Ms Moira Filmer who has been appointed as a Deputy Head at Epworth. She will take leave of us at the end of the term.
GRADE 12 RESULTS
You should be well aware of the excellent academic results obtained by the Class of 2019 in their NSC Examinations. Many of our weaker academic pupils provided evidence of remarkable progress during their five years spent at St Anne's and our teaching staff therefore, once again, had cause to celebrate the results of not only our top academics but those of almost all of our pupils.
At a recent marketing function, however, I chose to focus on the 24 girls who achieved the top set of results (12 with seven distinctions and 12 with six distinctions, excluding AP results) in order to provide evidence of the holistic education to which the College subscribes. Apart from their excellent academic results, the following statistics applied to the 24 girls:
During their Grade 12 year:
All 24 were Mentors to Grade 8 pupils.
Most of them fulfilled at least one other leadership role.
Almost all of them were involved in team sport, with approximately 50% of them representing St Anne's in one or more First Teams.
At least a quarter of them were awarded provincial sporting colours.
2 girls were members of our orchestra, one was a choir member and one a member of both the orchestra and the choir.
A number of them were accomplished actresses and/or dancers.
During the course of their five years at St Anne's
Nine of the girls achieved Gold Awards as part of the President's Award Programme, and four achieved Silver Awards.
15 of the 24 were awarded Standards, Colours or Honours for Service, and as a collective, the group amassed a total of at least 2 400 hours of service to either the College or broader society.
HONOURS AWARDS
Even though the announcement of the following Honours Awards were made some weeks ago, I wish to acknowledge the exceptional achievements of the following girls:
Academic Honours: Sacha Armstrong, Sarah Church, Hannah Mills, Danielle Terblanche, Frances Schnell, Natasha Stern
Water Polo Honours: Erin Ahier
COCKTAIL FUNCTIONS
Our House Cocktail functions take place on Wednesday evening and I hope that many of you are planning to attend what is normally a most enjoyable occasion.
SOCIAL MEDIA
We are currently sifting through evidence of very inappropriate use of some social media platforms, and in particular, an app called Tiktok, by over forty St Anne's pupils. Parents of the girls who have been involved in producing videos, that in many cases are highly offensive and in all cases are deemed to have contravened our Pupils' Disciplinary Code, will be contacted when our investigation nears its completion. However, given the large number of pupils involved, as well as our commitment to dealing with them in a manner that does not emphasise punishment at the expense of prevention, correction and rehabilitation, this investigation may be a lengthy one.
At last week's assembly, Mrs Debbie Martin, in addressing this issue, insisted that all girls clean up their social media accounts. They were told to remove all videos that clearly connect them to St Anne's, as well as any offensive videos, and to ensure that they make their accounts private. Debbie asked the girls what they thought their personal brand was, and challenged them to question whether the content on their various social media platforms was enhancing or damaging that brand.
I sincerely request that you partner the College in trying to ensure that your daughter always uses social media in a responsible manner. Despite our many attempts to be proactive in this regard, it is of great concern that too many of our pupils seem to disregard the guidelines and warnings that we share with them. The list of St Anne's offenders already known to have used the Tiktok app in an inappropriate manner does not need to be lengthened. If at all possible, please discuss your daughter's use of social media with her during the course of this Half Term, perhaps using Debbie's questions as the focus of your discussion.
Kind regards
David Arguile
COLLEGE HEAD
"We're slow to believe what it hurts us to believe."
Ovid, poet
INTRODUCING NEW STAFF
Cheslyn Andrews: Head of Economics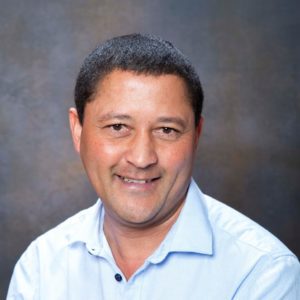 Cheslyn has joined us from the Western Cape to head up a new Economics Department. He started his teaching career in 1997 at Klein Nederburg and later gained experience at Bridge House where he was Head of the Commerce Department, teaching both EMS and Economics. He grew up in the beautiful Paarl wine valley where he attended Paarl Primary and Noorder-Paarl High. He is the oldest of five siblings and enjoys spending time with family and friends over a braai. He enjoys socialising, trying out new restaurants and loves a good curry! He has been impressed with the hospitality and helpfulness of staff and shared that the inclusivity of the first staff chapel service and the feeling of belonging, touched his heart. Cheslyn is an IEB SBA Moderator and senior marker in Economics. He also held the position of Hockey Manager for the Boland IPT U18A Team. He has found the girls to be polite and friendly.
Juwairiah Bemath: Intern & Boardermistress (Usherwood)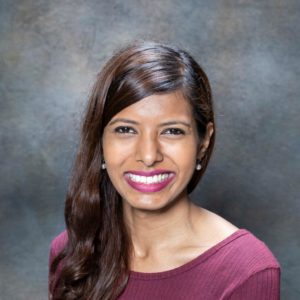 Juwairiah has run her own home school facilitation service in Durban, teaching English to South East Asians, and has spent some time working as a teacher and governess in Dubai. She says she is a single-mom to one cat who is in the care of her younger sister at home in 'sunny' Durban. She enjoys hiking, game nights with friends, yoga, throwing shade at classic literature (Lord Byron's work), Netflix binges, travelling and trying new cuisines. She is enjoying the warm environment of St Anne's and connecting with so many different people. She's looking forward to growing her skillset to take her forward in her career as well as participating in the Great Adventure. Juwairiah speaks SEVEN different languages and her neatest party trick is her ability to come up with a quote to fit any mood.
Nokulunga Buthelezi: Waitress (Catering Department)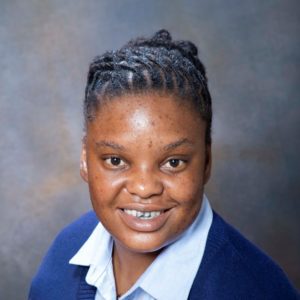 Nokulunga has joined us in the Catering Department as a Waitress. She is a familiar face at St Anne's, having worked for 9 months as a YES Recruit on our campus. The Youth Employment Service (YES) programme, aims to reduce youth unemployment levels and provides a one-year work-based job training experience aimed at affording unemployed youth practical and meaningful work opportunities. Prior to joining the programme, Nokulunga studied Travel & Tourism through Damelin College. She is single and lives with her parents in Imbali, Pietermaritzburg. She is enjoying her role in the dining room, working with the girls and ensuring they are well fed in a beautiful, clean space. Nokulunga has many goals, including owning her own car and home and becoming as successful as she can be.
Macy Govender: Intern & Boardermistress (Macrorie)
Macy has spent most of her life in Port Shepstone on the South Coast of KZN and is the youngest of three siblings. She spent last year in Johannesburg working as a student teacher/intern at the Oprah Winfrey Leadership Academy. She is in her 4th year of studying a Bachelor of Education, Senior and FET phase in the commerce stream. In her spare time she enjoys reading, painting and relaxing. Self-care is a high priority for Macy. She is looking forward to soaking up lots of knowledge from her St Anne's colleagues as well as impacting positively on the girls. She is enjoying the St Anne's environment and feels a sense of peace and happiness here. Her life goal is to make a difference whilst making a living. She loves making a positive contribution to her community and lives by the motto "United we stand, divided we fall".
Melissa Hocking: Intern & Boardermistress (Mollie Stone)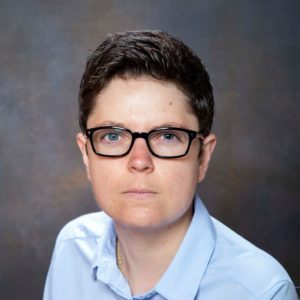 Melissa is one module away from graduating, having majored in both Linguistics and Literary Theory. She spent seven years working as an Educational Interpreter at the North West University, after which she was accepted into a scholarship program to teach English in South Korea. She is also in the process of training as a South African Sign Language Interpreter. She is passionate about the science behind language – how it works, how we acquire it, and how we use it to connect with the world around us. She hopes to complete her Honours in Psycholinguistics, and eventually an MSc, and to further her Sign Language studies. Melissa is the eldest of two children. Her younger brother is a software developer / data scientist who works with Machine Learning and Computational Linguistics. She describes him as her best friend, and that they are "pretty much two sides of the same coin." She was born in Lichtenburg, North West, although she now considers Potchefstroom to be her home town. Melissa has competed at a national level in public speaking as well as debate and is an avid reader. She keeps up-to-date by reading news articles and journals and her absolute favourite thing on earth is lighting a wood fire and smacking some steaks on the grill. She is looking forward to showing our girls that language studies are about so much more than just spelling and grammar rules, and hopefully getting them excited about the endless possibilities presented in the field. Melissa says that despite an apparent stern look, she is a really outgoing, approachable person and is always keen to chat.
Lynette Dumisile Masango: Cleaner (Catering Department)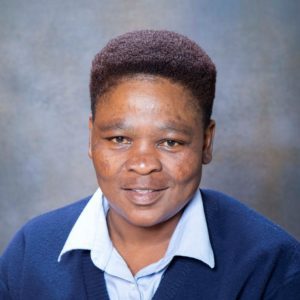 Lynette has joined us in the Catering Department as a cleaner. She is single and lives in the nearby village Emvelweni in Sweetwaters. In her spare time she enjoys exercising or watching her favourite shows on TV. She is enjoying the sense of family that she has experienced at St Anne's and is looking forward to the opportunity to grow her knowledge.
Depalisa Mjoli: Intern & Boardermistress (Andrews)
Depalisa was born and raised in Pietermaritzburg, lived in America for two years and now calls Mount Edgecombe in Durban home. She is currently in her 4th year of studies through Unisa and spent last year completing an internship at the Oprah Winfrey Leadership Academy. She is single and has a close motherly relationship with her nieces. She loves listening to music, meeting with her book club, spending time with friends, hiking, playing board games and travelling. She says she has felt a spirit of Ubuntu at St Anne's and has enjoyed a really warm welcome. She is looking forward to the classroom experience, connecting with the girls and going on school trips.
Jenilee Mosdell: Intern & Boardermistress (Day Boarders)
Jenilee grew up in Himeville and currently lives with her family right next door to St Anne's, at our neighbouring Parish. She has one younger sister who is currently in Grade 10 at St Anne's. Jenilee studied a Bachelor of Music at the University of Pretoria, has taught trumpet at Hatfield Arts Centre & Hoerskool Oosmoot, and is currently doing a Masters in Music Education (MMus). She is enjoying the homely environment at St Anne's and watching the girls thrive as they grow in faith and independence. She enjoys reading, sketching, hiking, sleeping and baking. She shared a favorite saying by N.H. Kleinbaum from Dead Poets Society: "We don't read and write poetry because it's cute. We read and write poetry because we are members of the human race. And the human race is filled with passion."
Thobekile Ndebele: Sanatorium Assistant
Thobekile is well known to our community, having working in our Catering Department for almost five years, and has recently been promoted to Sanatorium Assistant. Thobe lives with her parents and siblings in Zayeka, Sweetwaters, and has one child of her own. She enjoys reading, the occasional aerobics workout and spending time with friends. She is enjoying her new role in the San and the opportunity it is affording her to grow in knowledge and professionally. She loves sharing information, she loves her family and considers herself to be a very responsible person. We know the girls will be comforted by her happy smile and calm demeanor in the San.
Themba Tshezi: Security Officer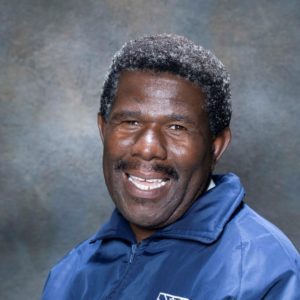 Themba has worked in security for a number of years and is thrilled to have joined St Anne's where he can use his experience to protect our girls and the wider St Anne's community. He is married with two children – a nine year old daughter and seven month old son – whom he loves very much. He lives in Mvelweni in Sweetwaters and is a son of God who enjoys spending time in church when he is not working. He enjoys sport, going to the gym, as well as watching and playing football.